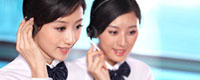 Name: Raymond
Tel: +86-579-8471-6525,8479-2087
Fax: +86-579-8471-6525,8479-2087
Mobile: +86-137-3578-5618
E-mail: sales@canjee.com
Add: Panan Industry Park, Jianshan, Panan, Zhejiang 322302,China
Skype: canjee2008
MSN: zhouyueqiang@hotmail.com




CANJEE INDUSTRIES / CANJEE PLASTICS

a manufacturer that owns more than ten years' experience in producing blow molding products, especially in developing and producing various hoses and tubes for sanitary ware, electric appliances and medical devices. Persisting in endeavoring to make further progress in plastic industry, Canjee has introduced extrusion and injection molding lines. Thus, Canjee is capable to develop the most related plastic items, including
:
blow molding, injection molding, hollow molding, winding and extrusion plastic items.
CANJEE Plastics current main products:
* PVC, PE, PP, EVA, POE, hoses / tubing widely used for Sanitary ware, Electric Appliances, Industry machines and Medical devices
* Manual tools: Hand Siphon Pumps, Aquarium Cleaner Pumps, Plastic Funnels and Toilet plungers, Fuel can, Mixture oil Jug
* Bathroom plastic products and fitness resistance tubes

CANJEE PLASTICS follows the guideline of " Quality Focus and Punctual , Grow from small and Honesty", and ensures product quality at every step from the R&D, production, test and package to delivery. On these bases, Canjee secures every buyer with high quality, competitive price and punctual delivery. Canjee has won a high reputation among customers both at home and abroad.
we are constantly trying to improve our products and services to meet the updated satisfaction and expectations of our customers.

" We Make and bring your business Needs"
Contact us now, you'll find CANJEE is a better choice for your business needs.
[
More
]